7 Facts About Dental Implants You Need to Know
Download our guide to dental implants before going forward with any treatment, before you even step foot in the office! Learn why dental implants are the best tooth replacement option on the planet, and why Great Lakes Dentistry has the best technology around to place them with precision
A Consumer's Guide to Sleep Apnea
Did you know that snoring and sleep apnea can be treated at the dental office? Did you know that nearly 1 in 5 people have sleep apnea… AND THEY DON'T EVEN KNOW IT! Find out more in my Consumer's Guide to Sleep Apnea.
Find out why I LOVE modern dentistry, and you should too! This ain't your Father's dental office! Dentistry has changed so much, even only in the last 5 to 10 years. Find out why you should LOVE going to the dentist!
Your Dentist in Shelby Township, Michigan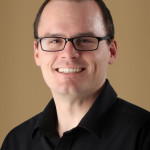 Welcome to Great Lakes Dentistry! We are a family-friendly practice dedicated to providing the highest quality care for you and your family in a comfortable environment. Led by our premier family and cosmetic dentist, Dr. Shawn Van de Vyver, we are excited to offer you and your family the latest treatments and services you need for a healthier, happier smile. Whether you are looking for a complete smile makeover or just need to visit us for a routine teeth cleaning and dental exam, we can meet all of your dental needs and exceeded your expectations of a dentist.
Located in Shelby Township, Michigan, our office is proud to build a legacy of offering excellent dentistry in a caring, compassionate environment. Our gentle dentist and dental team look forward to serving all of our family, friends, and neighbors in our community, as well as the surrounding towns of Utica, Macomb, Rochester, and Washington, Michigan. Dr. Van de Vyver and his friendly team are always happy to welcome new patients, and we hope you and your family will give us a call if you are interested in learning more about how we can transform both the health and beauty of your smile. We look forward to helping you achieve a smile you can be excited to share!
A Little Bit About Great Lakes Dentistry – Shelby
I started Great Lakes Dentistry Shelby in 2015, expanding from our home base of Royal Oak, just up the road. Our current Royal Oak location just wasn't enough to serve all our patients, so I opened our second location in Shelby Township, Michigan. We're now able to serve the communities of Shelby Township, Washington, Utica, Sterling Heights, Macomb, and Rochester, MI.
Our goal is to provide all the services you need for maintaining great oral health all under one roof. We will make sure all your needs are met and you receive the best dental care available today, in a comfortable, compassionate, and caring environment.
High Tech | Soft Touch | Classic Service
That's our mantra at Great Lakes Dentistry in Shelby Twp., MI. My aim is to deliver the latest and greatest technology, in a warm, comfortable, and inviting environment, with classic customer service you've grown to love yet seems absent in our frenzied lives. We go out of our way to make sure you have a great experience at Great Lakes Dentistry. We want to be your Shelby Township dentist.
It's my philosophy that the best patients are the best educated patients. So we spend a lot of time explaining our procedures and treatment recommendations. You won't get any high pressure sales in our office, you're ALWAYS in the driver's seat. Of course, we'll educate you and show you how dental implants, teeth whitening, Invisalign or Six Month Smiles braces, or a same-day Cerec crown will improve your smile, but the decision is always yours.
We strive to provide the latest dental technology to ensure you have a comfortable visit. Just a few examples of our high tech offerings include:
All digital x-rays: 1/3 the radiation dosage of traditional film x-rays- even digital panoramic x-rays that go around your head.
Cerec Omnicam: all porcelain crowns are made right in the office, in only an hour! 3D CAD/CAM computer aided dentistry at its finest! No more temporary crowns, no second appointment, and no goopy impressions!
Intraoral cameras: instantly see on the big screen what's going on in your mouth. Instant pictures so you see what we see
Laser Dentistry: Get your teeth cleaned with a laser and remove BILLIONS of bacteria. And no more cutting or sutures!
Metal-free: We only use modern tooth colored composite fillings. We never place metal mercury amalgam fillings.
Your Local Dental Implant Expert in Shelby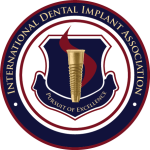 Dr. Shawn Van de Vyver is your Shelby Twp., MI dental implant expert. Why would you bounce around from unfamiliar office to unfamiliar office dealing with staff and healthcare providers who don't know you, as a patient?
Modern dental practitioners are able to perform many procedures that were once only performed at specialty offices. At Great Lakes Dentistry in Shelby Township, MI, Dr. Shawn Van de Vyver is able to provide dental implant surgery and restore your smile with an implant crown, all under one roof at the same, convenient location.
Dr. Van de Vyver is a member of the International Dental Implant Association. The IDIA is an international group of implant clinicians who have taken extensive clinical education courses to be able to provide the latest treatment in dental implants.
Our newest addition to our high tech office is cone beam computed tomography, or CBCT. With CBCT 3D x-ray images, we're able to place implants with ease, perfectly, every time. The CBCT takes all the guesswork out of dental implant treatment. We'd love to answer any questions you have about dental implant treatment. Give us a call at (586) 677-2828 or email me personally  at DrVan@SmileInMichigan.com or complete an appointment request online.
See you in the office soon!
Great Lakes Dentistry Shelby
Great Lakes Dentistry – Shelby
53620 Van Dyke Ave., Ste. 2
Shelby Twp., MI  48316
Copyright © 2019 Great Lakes Dentistry | Shelby Township, MI 48316 |  All rights reserved. DISCLAIMER: This website is intended for general informational purposes only. It is not intended to provide any dental or medical advice, nor provide any diagnosis of any kind. Contact your physician or dentist regarding your individual, specific conditions. Great Lakes Dentistry assumes no liability by providing this information and provides no guarantee or assurances pertaining to treatment, outcomes, or results described. All images used on this website are either free use images or copyright of Great Lakes Dentistry. Content may be used only with the expressed written consent of Great Lakes Dentistry and Shawn Van de Vyver, D.D.S.. All specialty services provided by Shawn Van de Vyver, D.D.S., a Michigan licensed general dentist. Shawn Van de Vyver, D.D.S. is not a board certified specialist in oral surgery, periodontics or orthodontics. Pre-treatment evaluation required for all procedures. Not all patients qualify for advertised treatment. 6 Month Smiles is a registered trademark and is not a substitute for comprehensive orthodontics. Advertised treatment length is average and individual treatment times may vary.